Marquee Hire Trade Organisation
Welcome to the Marquee Hire Trade Organisation, The comprehensive resource for professional marquee contractors and marquee customers which include councils, wedding organisers, event planners and outside event caterers.
We put marquee contractors in touch with marquee hirers and users, ensuring that only our audited and health and safety certified contractors are trusted with your event. Whether you need a marquee for your wedding, anniversary, birthday, a festival, or outside event hospitality we have a marquee hire contractor waiting to help you.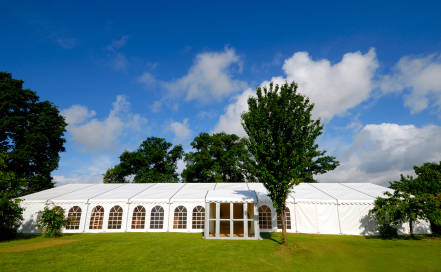 We are the first and only resource to facilitate the live tendering process for our industry, look here for further information for
Marquee Users
You may be one of the people responsible for marquee procurement for an organisation, company or government body that requires marquees on a temporary hire basis, if this the case we have a great facility for you to ensure you get the best quote from a local company for your requirements.
Simply sign up here to become Marquee Hire Trade Organisation member.
Once you have signed up you can then submit a Live Tender (Quote for a Marquee). We complete free onsite audits of our Marquee Contractors to help ensure they adhere to the codes of practice
After joining you will have access to live tenders placed on this site by our members, you can search through these marquee equipment tenders and will then be able to narrow your search selection down by region and select the events that you believe you can commit your resources to. You willl be glad to hear that there is no limit to the amount of work we allow you to tender for.
We are promoting the standardisation of safe working practices within the event industry.
We can do this with the help of the many marquee professionals within the industry who have the expertise in the planning and installation of marquees, with an aim to form industry standard procedures that are workable, safe and legal
These safe working practices are not an after-thought or bolt-on, but an integral part of the procedures.
These procedures are formed by the Marquee Hire Trade Organisation and the members (both marquee contractors and marquee users alike). Our members are encouraged to give their ideas and opinions on marquee health and safety procedures.
All our member's opinions and view points will then be collated and put back to the members to find out what points that they agree with and what points they disagree with.
We will then amend the procedures to form "The Industry Standard Health and Safety".
The next stage is to put your case forward at HSE and BERR (the former Department for Trade and Industry) level to fight to become a self regulated industry. The last stage is to fight to have the law changed for the good of the marquee trade association and the industry.
Bringing the UK Marquee Hire Industry Together
This Marquee Hire portal was created solely for the benefit of marquee hire companies, to promote excellence in the marquee hire industry, by the sharing of knowledge, experience and adopting best practices to make a significant contribution to raising standards and improving performance.
Need an experienced team to put up your larger Marquees nationwide
We have a Professional Marquee Installation Team, avaliable to install 15 metre span to 30 metre span marquees, flooring systems and linings. Phone 07946 498049 for bookings.
Where are we?
MHTO, The Grange, Landrinio, Llanymynech, Powes, SY22 6SG: Telephone: 07946 498049.