Fire Marshal / Wardens Course
Fire Marshal / Wardens Course £399.00 + Vat for up to 8 persons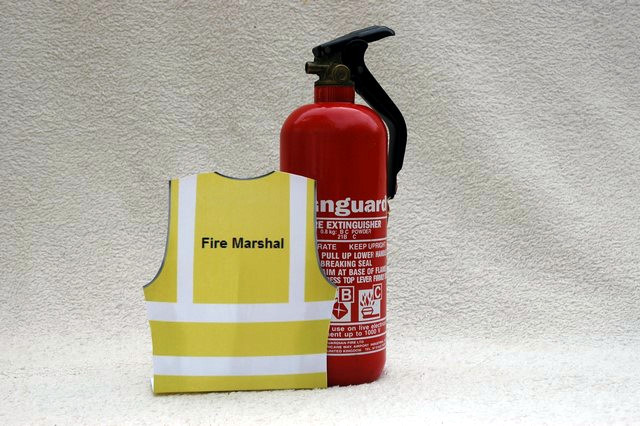 We can train additional persons (up to a maximum of 12 persons in total on each course) at the cost of £20 per extra person to cover the additional practice time, registration and certificate.
Costs based on delivery at your place of work/venue.
Who is this course aimed at?
For persons that are fire marshals / wardens as well as basic fire awareness for your staff. Successful delegates are awarded with a certificate valid for 3 years.
Duration
4 hours 1 day
Course Contents
Course objectives
Regulations, company policies and employee duties
The causes of fire
The fire triangle
Fire safety precautions
Fire drills and evacuation
Human behaviour in a fire situation
Actions on discovering a fire
The role of fire marshal
Using fire extinguishers
Basic principles of fire risk assessment
Formal assessment
The training venue will require the following:
A suitable inside room for theory training that will be uninterrupted (with an electric socket point)
Access to welfare – toilets, running water, suitable temperature, etc
To provide out of date fire extinguishers (if required) for participants to operate
The candidate(s) should:
Possess the necessary level of mental fitness and learning ability required to meet the course contents above
Possess a reasonable degree of physical fitness to meet the course content above
MHTO Training will provide:
The Trainer/Examiner
All training materials and handouts
Projector, screen, flip chart, videos and presentation
Training equipment
Please call 07946 498 049
Please email j.saich@mhto.org