Working at Height Course
Working at Height Course £399.00 + Vat for up to 8 persons.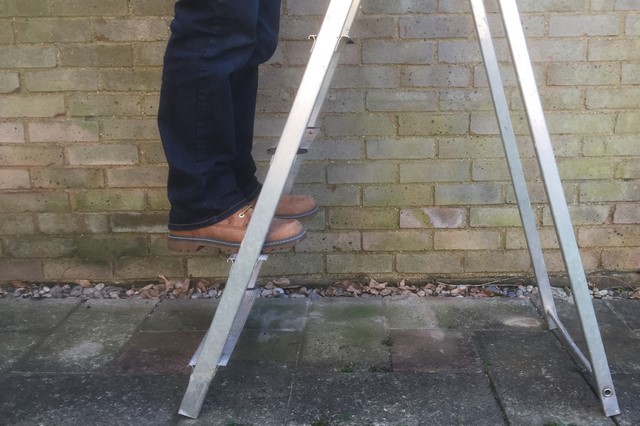 We can train additional persons (up to a maximum of 12 persons in total on each course) at the cost of £20 per extra person to cover the additional practice time, registration and certificate.
Costs based on delivery at your place of work/venue.
Who is this course aimed at?
For persons that use step ladders, lean ladders, harnesses, tower scaffolds, scaffolds, MEWP's or indeed any work activity that is conducted, above, at or below ground level, where there is a risk of harm from a fall. Successful delegates are awarded with a certificate valid for 3 years.
Duration
4 hours over half a day
Course Contents
Course objectives
Regulations and duties of employees
Definition of WAH
Hierarchy
How to avoid a fall
How to protect life and limb in a fall
WAH equipment covered (choice relevant to the workplace)
Leaning & Step Ladders
Podium Step Ladders
Principles of Towers
Harnesses & Edges
Principles of MEWP's
Safety Nets and Air Bags
Annual and pre-use checks
Formal assessment
The training venue will require the following:
A suitable inside room for theory training that will be uninterrupted (with an electric socket point)
Access to welfare – toilets, running water, suitable temperature, etc
The availability of the access equipment used in your workplace such as – step and lean ladders, podium steps, towers, scaffolds, harnesses, MEWPS and lift truck working platforms
The candidate(s) should:
Possess the necessary level of mental fitness and learning ability required to meet the course contents above
Possess a reasonable degree of physical fitness to meet the course content above
MHTO Training will provide:
The Trainer/Examiner
All training materials and handouts
Projector, screen, videos and presentation
Training equipment
Please call 07946 498 049
Please email j.saich@mhto.org