Paediatric First Aid Course
Paediatric First Aid Course from £499.00 + Vat for up to 12 persons.
Costs based on delivery at your place of work/venue.
Who is this course aimed at?
For registered nannies, au pairs, babysitters, childminders, after school club supervisors, nursery or pre-school and foundation stage teachers where your workplace assessment recommends that a certificate in Paediatric First Aid is required. If you work with children of under 5 years old the Early Years Foundation Stage (EYFS) recommend the 12 hour Paediatric First Aid is taken. Delegates are awarded with a Paediatric FA certificate valid for 3 years. The company assessment will indicate the requirement of a 1 or 2 day training course.
Duration
6 hour – 1 day – £499.00 + Vat.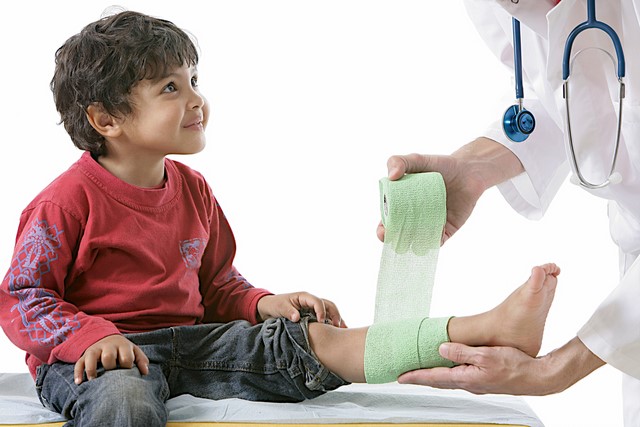 12 hour – 2 day – £899.99 + Vat.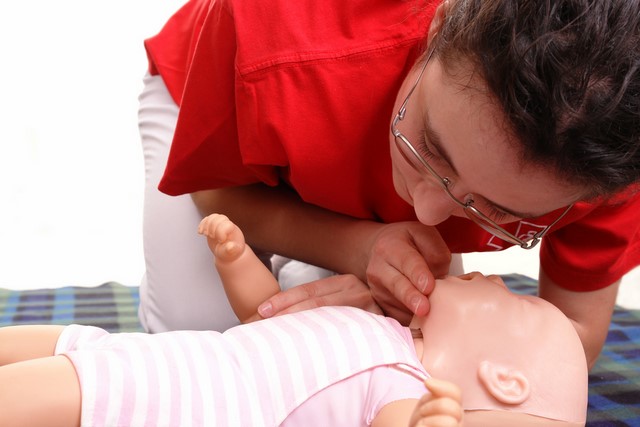 Course Contents
6 hour 1 day
Course objectives
Understand rules and regulations
Understand the roles of the first aider
Preventing cross-infection
Use of the available equipment – Contents of first aid kits
Primary and secondary survey – DRSAB
Basic life support (CPR) – baby and child
Choking – baby and child
Indentifying and being able to administer first aid for:
Minor wounds – bleeding, cuts, grazes, bruises and small splinters
Minor burns and scalds
Shock
Unconsciousness including seizure
Understand the need for recording incidents and actions
Giving medication
No formal assessment – Just asked to take an active part in the day
12 hour 2 day
The same as the 6 hour 1 day plus the following:
Identifying and being able to administer first aid for:
Wounds and bleeding
Fractures and dislocations
Burns and scalds
Muscles
Shock
Chest injuries
Asthma
Poisons
Sprains and strains
Spinal trauma
Eye and ear injuries
Causes of unconsciousness – seizure, heart attack, stroke, asthma, epilepsy, diabetes and anaphylaxis
Understand the need for recording incidents and actions
No formal assessment – Just asked to take an active part in the day
The training venue will require the following:
A suitable inside room for theory and practical training, big enough for participants to simulate incidents on the floor, that will be uninterrupted (with an electric socket point)
Access to welfare – toilets, running water, suitable temperature, etc
The candidate(s) should:
Possess the necessary level of mental fitness and learning ability required to meet the course contents above
Possess a reasonable degree of physical fitness to meet the course content above
MHTO Training will provide:
The Trainer/Examiner
All training materials and comprehensive handouts
Projector, screen, flip chart, videos and presentation
Mannequins for each 2 participants
Bandages
Training equipment
Please call 07946 498 049
Please email j.saich@mhto.org