FAQ (frequently asked questions)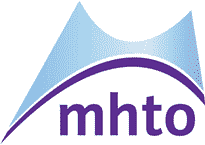 Do I have to use the Terms & Conditions of Hire that are on the website, as I have my own already?
The Terms & Conditions on the member's download area are only a guide for the sort of conditions you should have.
You therefore can add or delete any of the conditions as you see fit.
Can I use the pictures that are on the website in my portfolio?
Yes you may use the pictures that are on the website to show examples of different sizes of marquees, but you must not pass them off as your own.
I have printed off 1 copy of the Health and Safety Manual for each site employee, and we are using these as their Health and Safety training to cover the government legislation of training and supervision, is this OK? Also can I use this manual to send out to clients as a promotional tool to the way we work?
The Health & Safety manual is generic (particularly with respect to Risk Assessments, Method Statements and COSHH) and should be amended by your in-house H&S representative to reflect your working practices.
You need to amend the downloaded Health & Safety manual to have your company name, telephone numbers etc.
You also need to amend details on the company organisation tree and the way your company operates and employees' duties.
Then this can be used as part of your operative training.
This can also be used as a promotional tool for your clients.
There is also a section in the manual specifically for client's usage.
What is the schedule of work spreadsheet for and how do I use it?
The Schedule of Work spreadsheet is used for entering work booked for each week of the year.
You enter-in the booked work that you have (on the spreadsheet).
Save that file with the week number as part of the filename (eg 7-13th January would be week No 02).
Each week you enter-in work that is booked for the rest of the year and save with the week No. that you are in.
At the end of the year you have 52 databases (,one for each week,) showing the work that has been booked.
This then can be used for the next year to show you what work you should have booked as a comparison.
Week 52 will show your total turnover for the year and show your high and low spots of turnover. Your marketing strategy can then be focused on your low turnover time-periods.
How do I amend the Stock Control Spreadsheet to suit Roder HTS structures for 3M, 6M, 9M, 12M, 15M, 20M and 25M spans?
The spreadsheet is set-up for use on the C&I Marquees system.
The spreadsheet is for amendment yourself. However, we can amend this for you at a cost of £50 per span size of marquee.
We would need to know all the components for a gable-end, all the components for each bay and your stock level of each component.
Where are we?
MHTO, Suites B13-14 Tuskite Works, Pitsea Hall Lane, Pitsea, Basildon, Essex, SS16 4UH.
Telephone: 01691 839 270